Hello everyone, I hope you're all ok and having a lovely weekend!
theme that Brenda chose is AT THE BEACH or SUMMER FUN!
I didn't know what to make then I remembered I have some Top
Trumps cards all about Sea Life, they're full of interesting facts
about all kinds of sea life and so I decided I would make a little
cover for them. I used some kraft card to look like the sand, a
scrap of blue paper that I tore to look like the sea and waves,
die cut shells, an anchor and a starfish! Here's the inside
It was quite easy to make and I think my cards will be a
lot safer now! The
Sparkles
sponsor for this challenge is
their online shop!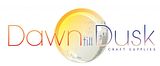 It would be lovely if you could go and see the lovely things
the rest of the Dt made on the main blog and don't forget
you can make anything for this challenge as long as it fits
the theme. Thank you for visiting my blog today, I'm going
to the cinema to see Maleficent in a minute so I will see you
all later!
Love from Rebecca
xx
here's some challenges I'd like to enter